What Can I Expect During Storm Damage Restoration?
4/5/2022 (Permalink)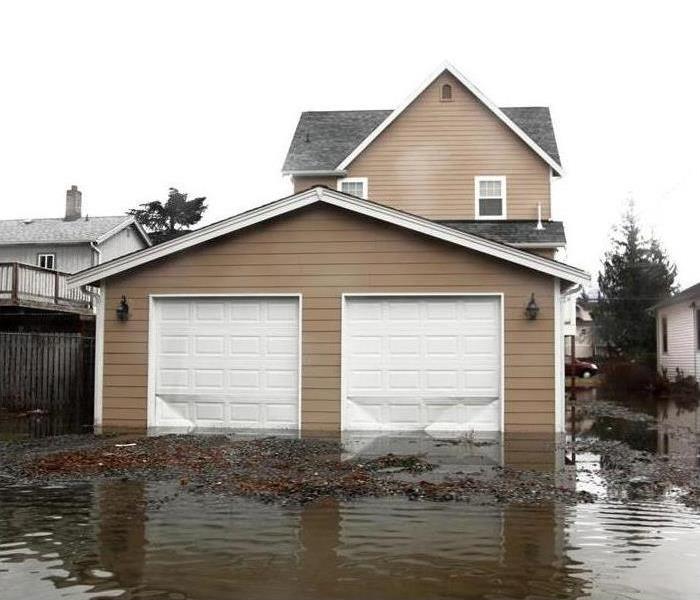 Be ready for Storm Damage Restoration by following these tips. If any doubt arises, just contact us.
A heavy rainstorm in our area, can quickly wreak havoc on your home. Blowing wind and flooding water are often the main concerns during a storm and tend to cause the most destruction. As a result, wind and rain can lead to roof damage requiring a temporary tarp, water damage requiring tear out, and various other remediation strategies. You must take fast action to minimize loss. This usually involves:
Notifying your insurance company
Documenting the damage in detail
Mitigating damage until restoration can begin
Calling professionals for cleanup and repair
Once the professionals arrive on the scene, you will be on the road to restoration. Depending on the amount and type of damage sustained, techniques can vary, but you can typically expect some particular aspects as a rule.
Professional Restoration Procedures
When you hire storm restoration experts, they will usually go through standard procedures for water cleanup. You will notice the technicians:
1. Wearing Personal Protective Equipment
Your remediation team will wear personal protective gear for their own safety and prevent cross-contamination to unaffected areas of the house. They will generally wear head coverings, safety glasses, respirators, water-proof coveralls, water-proof gloves, and water-proof shoe coverings or boots.
2. Extracting Standing Water
The team will extract all of the standing water and some of the debris using industrial-grade pumps. This is a quick, efficient method of removing the water to begin the subsequent phases of the restoration.
3. Tearing Out Wet Materials
Everything will probably have to be removed from the affected area. Clearing the space of furniture and other contents will provide more room to work and will make it easier to clean and dry. It will also make it easier to sort out what's salvageable from what's not. This process will include the tear out of wet materials, which often includes carpet, carpet padding, portions of the drywall and sometimes part of the subfloor.
4. Cleaning and Sanitizing
Then, it's time to clean and sanitize the affected area and all of the salvageable contents. If it's not cleaned and sanitized thoroughly, you run the risk of growing bacteria and mold, both of which can be damaging to people, possessions, and even a house's structure.
5. Drying the Contents and Structure
In addition to a thorough cleaning, everything also needs to be dried completely. Even if it's adequately cleaned but left damp, mold spores are virtually everywhere, so mold can begin growing within 24 hours. If the mold gets out of control, it could turn into a worse problem than the water damage itself. Your restoration team will likely use industrial-grade fans, dehumidifiers and heat sources to promote drying.
Next time a strong storm hits your home, you will understand better what actions to take if damage occurs. You will also have a better idea of what to expect from the cleanup crew. Depending on the extent of the loss, it could take a day of work if it requires minor restoration. However, restoration could last several months if there is a lot of damage requiring tear out and structural repair. Either way, they'll make sure they return your home to its previous condition.