Minimizing Water Damage from Flooding
3/10/2022 (Permalink)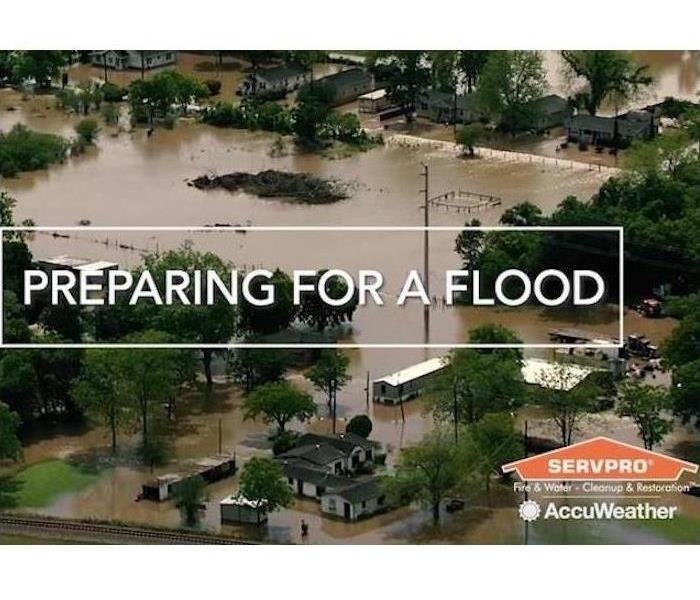 The Federal Emergency Management Association states that flooding "is the most common and costly disaster in the United States."
While flooding can occur any time of year, hurricane season often amplifies the risk of flooding as a result of strong storms. The Federal Emergency Management Association states that flooding "is the most common and costly disaster in the United States." In order to decrease water damage due to flooding, FEMA recommends taking three distinct steps, "Know Your Risk", "Insure Your Property", and "Reduce Your Risk." Continue reading for a list of helpful tips when it comes to protecting your home or business from flood damage that comply with FEMA's standards.
Preventative Measures Inside and Outside
Inside and outside of your residential or commercial property, there are steps that you can take to prevent flood damage well in advance or immediately a storm rolls in. Inside, crucial documents and objects can be secured in water-tight containers, placed in elevated locations. In this way, these important items can be kept safe from permanent damage in a flood. Critical equipment and utilities, including your property's HVAC unit, within your home or business may benefit from being elevated about one foot off of the ground. This step can also be taken outside with outdoor air conditioning units or heat pumps in order to protect them from potentially disastrous flood damage. Finally, the simple act of clearing your gutters of debris on a regular basis can make all the difference in protecting your property from flood damage, as doing so keeps gutters from clogging and gives rainwater a route to drain properly.
Call SERVPRO for Professional Storm Damage Restoration
It is impossible to eliminate the risk of storm damage as a result of flooding, even with preventative measures in place. Nevertheless, taking steps to minimize flood damage, such as those outlined in this blog as well as Ready.gov's recommendations, can go a long way in preventing irreversible damage. In the event that your residential or commercial property experiences storm damage resulting from a flood this summer, know that SERVPRO of Warminster, Lansdale, Blue Bell and Abington Jenkintown has your back and is ready to make it "Like it never even happened." Call us today at 215.368.4110 for immediate assistance or visit our website for more information about our storm resources, such as our Storm Damage Cleanup and Restoration and Commercial Storm Damage Restoration services, as well as our Water and Storm Damage Tips.